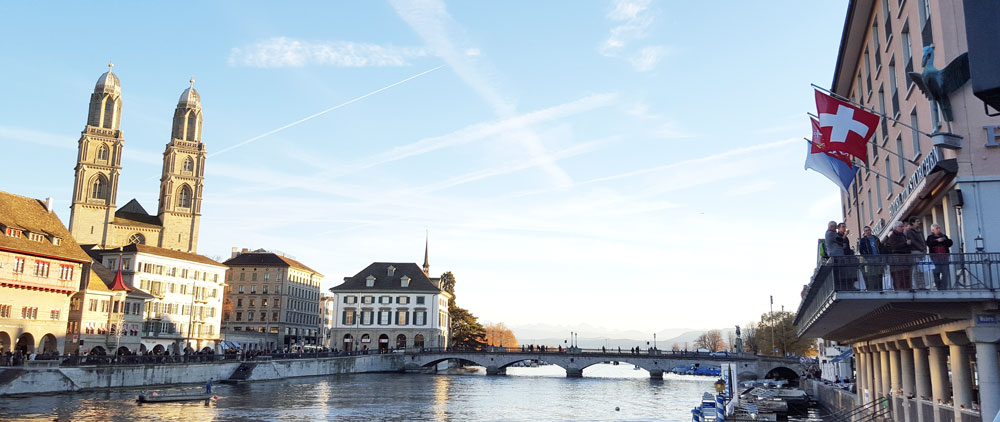 The Swiss-European Mobility Programme (SEMP) offers attractive funding opportunities for a study visit in Switzerland. The scholarships for students and doctoral candidates of TUM are provided by the participating Swiss universities.
Application for winter term 2024/25 and summer term 2025
Application period: December 1, 2023 to January 15, 2024 (12 noon)
If your TUM department has set a different deadline in consultation with the TUM Global & Alumni Office, please submit your application by this deadline.
Please apply directly via the online application portal. The relevant application form will be available there from December 1, 2023. In order to avoid system failure, please use the same logins as for other TUMonline services (Moodle, etc.) for your registration in the portal. If you have received a place for 2023/24 from your department in the backlog procedure, please contact tumerasmus@zv.tum.de.
Detailed information on the application process
Note: At TUM Department of Architecture, TUM Department of Informatics and TUM School of Management, please submit your application first via their separate application tool. Please check the website of your TUM School or department for further information.
Would you like to study a semester abroad in Switzerland? Then take advantage of the Swiss-European Mobility Programme. It offers financial support to study at major Swiss partner universities and gain valuable international experience. The monthly funding is currently up to 440 CHF (ca. 390 €). Just apply online for your preferred university. The participating Swiss universities can be found in our online database.
How it works
Choose a Swiss partner university via our online database
Apply online via MoveON
Nomination by your TUM department
Apply for the sholarship at the partner university
Upload final documents to MoveON for the record of your stay in the Diploma Supplement
Participation requirements for the Swiss European Mobility Programme
In order to apply for the Swiss-European Mobility Programme, the following requirements must be fulfilled:
Enrollment at the TUM
First year of study (Bachelor) successfully completed
Planned stay of at least three to a maximum of twelve months
Sufficient knowledge of the language of instruction at the host university
Note: Would you like to write your thesis in Switzerland? Further information can be found under Internship in Switzerland.
Apply each year between December and January for the following winter and summer semester: Apply online for an exchange semester for the academic year 2024/2025 (WiSe 2024/25 and SoSe 2025) as of December 1st 2023. The application deadline in most departments is January 15, 2023 at noon. Please contact the Erasmus coordinator of your department to check if this is also applicable for your department and to check whether you need to hand in other additional documents. Departments using an additional application system to the Online Application Portal of TUM Global & Alumni Office are: Department of Architecture, Department of Informatics and TUM School of Management. Please contact these departments directly for further information.
Register in the Online Application Portal with your TUM ID.
Complete the application form "Application for Erasmus+ SMS, Switzerland, Double Degree and Departmental Program 2024/25". The new application form will be available under the link mentioned above as of December 1, 2023.
It is only possible to fill in one online application form.
Choose several destination preferences (combination with Erasmus countries possible).
Important:
Remember the password and e-mail address for post-processing of your stay abroad in the online portal.
The following documents must be uploaded with your application in the Online Application Portal:
Letter of motivation
CV
Language certificates
Academic records of previous semester
Preliminary study plan* at the host institution
After submitting your application, you can download it as a PDF file for your records.
Based on your application, you will be nominated at the Swiss partner university by your TUM department.
After the selection and nomination by your TUM department, please inform yourself directly at the Swiss university about the scholarship procedure and how to apply for the funding. The monthly scholarship amount of the Swiss Government amounts to approximately 440 CHF (ca. 390 €).
Record of stay abroad in the degree certificate
After successful completion of your semester abroad, your stay can be printed in the Diploma Supplement of your degree certificate. To do so, upload the following documents in the Online Document Center after your return:
Confirmation of Stay, containing the start and end dates, signed by the host university
Experience report, template see Downloads
Use the form After Mobility Documents - Swiss European Mobility Program "Study" for the upload.
Please upload the documents for the registration of your stay as soon as possible after your return, in order to avoid any possible delay in receiveing you diploma once you conclude your course. Please keep the confirmation e-mail you will receive, for future reference.
Downloads and Safety information
What is the Swiss-European Mobility Programme?
Following the vote on the mass immigration initiative on 9 February 2014, the European Commission has suspended negotiations with Switzerland for participation in Erasmus +. The funding of stays in Switzerland continues under the Swiss-European Mobility Programme.
General information about SEMP can also be found on the movetia website. The Swiss agency has been responsible for the program since 2017.