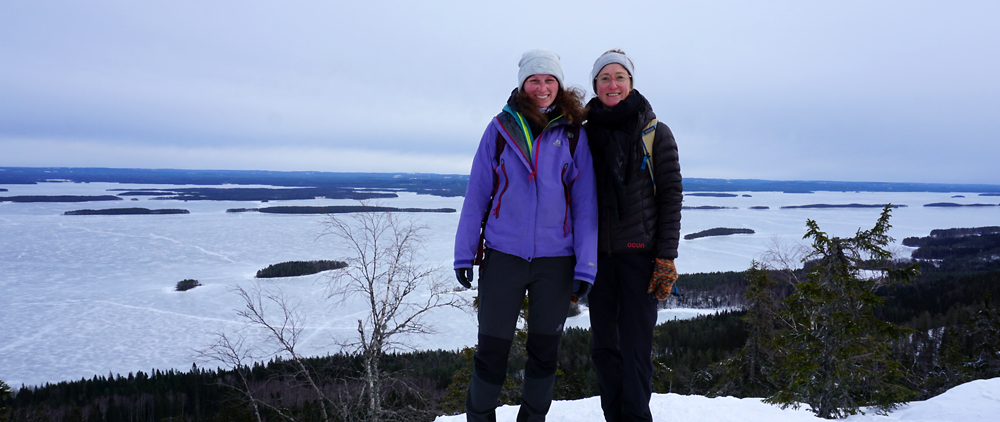 The TUM Global & Alumni Office provides TUM scientists via Erasmus+ with the opportunity to simultaneously gain teaching and practical experience abroad at a European university. Erasmus+ supports guest lectureships in 32 countries. TUM has 300 partner universities for student exchanges. These partnerships can also be used for teaching mobility purposes. Furthermore, additional partnerships with Erasmus+ universities can be arranged upon request. Applications are possible all year round.
Are you interested in spending some time abroad to strengthen your expertise and convey your special knowledge to students at our partner universities? Take advantage of the opportunities offered by Erasmus+. Apart from teaching, you can combine your stay with research. You will receive a fixed travel allowance to cover some of your travel expenses.
How it works
Obtain general approval from your superior
Contact the organization of your choice
Obtain written nomination from your superior (with Travel Authorization & Mobility Agreement)
Register on the TUM Employee Portal
Submit your documents to the TUM G&A Office (templates available in the Downloads section)
Eligibility requirements for guest lectureships with Erasmus+
You must comply with the regular procedures for work-related travel at TUM (Travel Authorization prior to the start of the trip, Travel Expenses Reimbursement Claim already processed by the travel expenses office after your trip)
Mobility Agreement (content and goal of your trip, connection to the goals of the Erasmus+ program)
Your host university must sign an inter-institutional agreement (arranged by TUM G&A Office)
At least 8 hours of teaching per week must be undertaken at the partner university
Who is eligible?
Lecturers, scientists, research assistants as well as doctoral candidates who are employed by TUM and authorized to travel for work
Emeriti of TUM
Staff members of companies from countries participating in the Erasmus+ program
Teaching means documented activities directly involving university students (BA, MA, PhD).
Typical teaching programs:
Lectures
Seminars
Block courses
Summer / Winter Schools
Guidance of work groups
Speeches / oral presentations
Other types of program are eligible for funding upon request
Ideally, joint study programs with the partner university should be developed, and innovative teaching and learning methods should be focused on.
Duration of stay from at least two days to no more than 60 days
The funding consists of allowances for accommodation and travel expenses (according to EU regulations)
Grant funds can only be paid once all required documents have been submitted, and could be cancelled if these are not provided
70% of your total allowance is paid prior to the trip, 30% afterwards
It is possible to finance your expenses in other ways (e.g. your own department) - it is not possible to combine Erasmus+ grants with funds from other EU programs (e.g. Leonardo da Vinci)
Grants are approved provided sufficient funding is available
Allowances for accommodations
Daily rate staggered according to the country of destination (EUR 140, EUR 160 or EUR 180)

The duration funded by Erasmus+ is calculated based on the duration of stay (according to your processed Travel Expenses Reimbursement Claim):

Mobilities with 2-5 days duration of stay will receive funding according to the daily rate.

For mobilities with 6-30 days duration of stay, 2/3 of the days (minimum 5 days) will be financed with Erasmus+ funds from the EU according to the daily rate, the remaining days are considered Zero Grant days.

For mobilities with more than 30 days duration of stay, 20 days will be financed according to the daily rate, the remaining days are considered Zero Grant days.

Daily rate will be reduced to 70% from the 15th day of the mobility onwards.
Subsidies for severely disabled employees
Additional funds possible above 20% level of disability – additional retroactive funding is not possible
Application to the National Agency of the DAAD through the TUM IC. Documents must be submitted at least three months prior to the start of the program (application available in the Downloads section)
Allowances for travel expenses
Between EUR 180 and EUR 360 depending on the distance to the destination country
The TUM Global & Alumni Office is happy to assist you with any questions you have about guest lectureships or teaching mobility with Erasmus+. The checklist provides details about the program sequence and all documents. The application process is essentially as follows:
1. Obtain general approval from your superior
Find out whether there is general support for a guest lectureship or a teaching mobility abraod.
2. Contact the university of your choice
Create your personal teaching program (Mobility Agreement, see Downloads section) together with your superior and your partner organization
If necessary, contact your responsible Erasmus representative to learn more about possible partner universities
3. Obtain written nomination from your superior
Have your superior sign the Mobility Agreement and get your Travel Authorization.
Ensure that the Mobility Agreement is complete
The Mobility Agreement needs to be signed by four parties:
Applicant
Superior or the person responsible for agreeing your Travel Authorization
Contact person at your host university
4. Register on the TUM Portal
You will register for your Erasmus+ teaching mobility using our TUM Portal online. Once you have submitted your information, you will receive your online application form in PDF format.
Important notes on registering on the TUM Portal
Only use your TUM e-mail address to register on the TUM Portal
Please remember your password, so that you can keep tabs on your stay abroad on the TUM Portal
Always use the same TUM e-mail address for all follow-up requirements or any other travel.
Register on the TUM Portal by using the Registration - Erasmus+ Staff Mobility (STA/STT) - OUTGOING online form
In the Planned Stay Abroad menu, be sure to select Framework and then Erasmus+ STA within Europe
The Mobility Agreement must be uploaded on registration
The Travel Authorization must be handed in before your departure, but uploading it is not mandatory at this point in time - you can also send it as a scan to TUM G&A Office after your application
5. Submit your documents to the Global & Alumni Office
Once you have registered on the TUM Portal, you need to e-mail the following documents to the Coordinator for Erasmus+ Staff Mobility at the TUM IC not later than 6 weeks before departure:
Online application
Mobility Agreement completed and signed
Please note that your application will not be processed until these documents have been received.
6. Confirmation of your Erasmus+ grant
If your application is successful, you will receive an e-mail confirmation from the TUM IC. This confirmation e-mail includes the Grant Agreement, a detailed checklist and the other required forms. The Grant Agreement provides all of the information on the amount of your grant and its terms.
Important: You need to print out two copies of the Grant Agreement, sign the original, and send it to Erasmus+ Staff Mobility at the TUM IC before your trip.
Payment of first installment
Once the Grant Agreement and Travel Authorization have been received, you will be paid 70% of your personal grant amount.
It is necessary to submit the following documents to ensure that the second installment of your grant is paid. You will be required to repay any funds already received if any documents are missing.
Confirmation from host organization
Confirmation of Stay Have the responsible party at the host organization stamp and sign this document to confirm the end of your stay.
After your stay
Processed Travel Expenses Reimbursement Claim Ask your corresponding travel expenses office to process your original documents for your travel and accommodation costs along with your Travel Expenses Reimbursement Claim. Be sure to submit your claim no later than 6 months after your mobility, otherwise the travel expenses office will not accept it for processing. Once you have received your processed Travel Expenses Reimbursement Claim, be sure to submit it to the TUM IC.


EU Survey for the European Commission. You will automatically receive an e-mail containing your login details from an EU database. Once you receive this e-mail notification, you have 30 days to complete the EU survey.


Upload to TUM Portal (form After mobility documents for Erasmus+ Staff Mobility (teaching/training) – OUTGOING):
Confirmation of Stay
Travel Report
Travel Authorization You must submit this document at this time.
Important: You may only submit the online form once it is filled out completely. If you have forgotten your password, you can request a new one at this point.