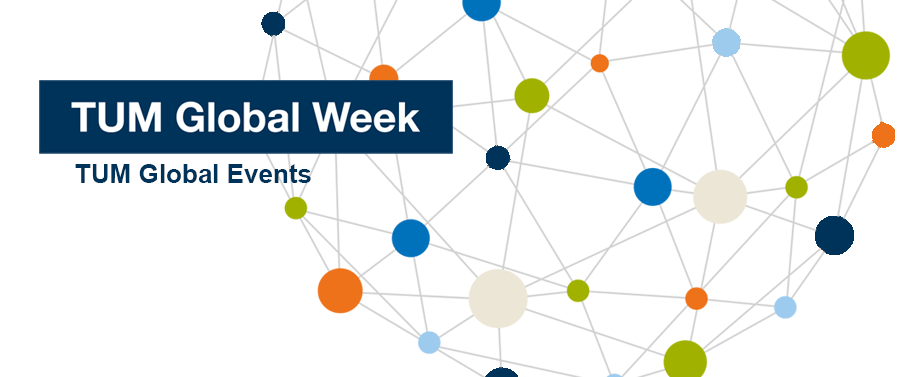 TUM Global Week is an event for students, employees, researchers, and partner universities. The events take place mainly via Zoom, but also hybrid or entirely in presence. They usually have a focus target group – however, if the event is held online, all other interested parties are more than welcome to attend as well!
TUM Global Week 2024
Save the date: The next TUM Global Week will take place from May 13 to 17, 2024.
Look forward to a very diverse program again with virtual, hybrid and face-to-face events. More information will follow.
Thank you for a wonderful TUM Global Week 2023!
On June 30, another TUM Global Week has come to a successful end. We would like to take this opportunity to thank all of our colleagues who enriched TUM Global Week 2023 with their events.
Around 1,600 students, doctoral candidates, researchers, lecturers, professors, alumni, administrative staff as well as international partners demonstrated their interest in more than 30 colorful event offerings such as exchange programs for students and employees, funding opportunities for global (research) collaborations, projects on sustainability and sustainable cooperation, intercultural workshops and much more. A very nice testimony to how important this event week is for the exchange on international topics at TUM and beyond.
We are already looking forward to seeing you all again at TUM Global Week 2024!
Of course, we will keep you informed about the planning.