Internships within Europe with Erasmus+
Would you like to get to know your European neighbors and expand your professional, linguistic and intercultural skills? TUM will support you! Through the Erasmus+ Internship Program, you can receive funding to go abroad in the EU for an internship and gain valuable experience on an international level.
Erasmus Funding for UK on the cusp of Brexit
If United Kingdom accepts the withdrawal agreement before 31.01.2020:
a temporary solution for Erasmus+ will take effect.
If United Kingdom does not accept the withdrawal agreement before 31.01.2020 ("No-deal-Brexit"),
all mobilities, which were physically started on site at the latest on this day, will be supported until their respective end.
The Erasmus+ program offers financial support for an internship abroad to bachelor's and master's students as well as graduates and registered doctoral students. The scholarships vary depending on the target country and range from 400 to 520 euros per full month. A current overview can be found in the downloads below. In addition, your internship will be included in your Diploma Supplement. Internships abroad may be recognized in consultation with your faculty.
How it works
Search Independently for an internship or a thesis
Fill out and sign (student, department, receiving organization) Learning Agreement
Apply online via MoveON + E-Mail to Program Manager
TUM International Center accepts your application
Complete the remaining steps for to receive the first scholarship installment
Upload final documents to MoveON to receive the second scholarship installment
In order to apply for an Erasmus+ internship grant, you must meet the following requirements:
Support for internships during studies
Have an Internship position
Be enrolled at TUM (up to and including doctorate)
Support for internships for graduates (graduate internship)
Have an Internship position
Be enrolled at TUM (up to and including doctorate) at time of application
Deregister before the start of the internship
Internship within one year of graduation
Full-time internships starting at 30 hours per week
Voluntary and compulsory internships
Types of internships: regular Internships, research internships, praxis-related final theses or semester theses / projects
Useful connection with the (completed) degree program
Internship duration of minimum two to a maximum of twelve months
Please note: Internships in EU institutions and bodies managing EU programs are not eligible.
Please apply via the MoveON portal and use the application form Application for Erasmus+ SMP ("internship").
Please use your TUM e-mail address to register in the MoveON portal.
The following documents must be uploaded to MoveON for your application:
Letter of motivation
Curriculum Vitae
Signed Learning Agreement for Traineeships*
Current academic performance records
Enrolment certificate
Please inform the program manager via e-mail about your application.
Please note:
The Learning Agreement must be signed by the responsible person in your TUM department, not by the International Center.
Please select Erasmus+ Internship under Mobility Program under desired mobility.
Make a note of your access data. You will need it again at a later point in time.
*You will find the template under the menu item Downloads.
To dos for the Erasmus grant
Please submit the following documents to receive the scholarship payment:
Before your stay
Submit application documents as described in Application
Grant Agreement The document will be sent to students via e-mail. The original must be signed and submitted to the International Center.
OLS language test The invitation to the language test will be sent automatically via e-mail from the OLS system. The EU also offers free, tutored online language courses via the OLS platform. Note: Native speakers do not have to take this test.
Graduate internships: submit a de-registration certificate
During the stay
Exceptional Changes* If the planned internship period is to be extended by more than five days, an application for extension must be made using the Exceptional Changes* form and submitted to the International Center via e-mail as a scan at least one month in advance of the planned end of the internship.
Traineeship Certificate* Complete it, but do not have the internship organization sign it at this point, as no predated documents will be accepted!
After the stay
Traineeship Certificate* with signature of the internship organization. Attention: No predated documents will be accepted!
Student Report*
EU survey Access data will automatically be sent to students from the EU database.
OLS language test Invitations to the language test will be sent automatically via e-mail from the OLS system.
Recommendation: Request an official job reference from the visited internship organization.
All final documents after the stay must be uploaded to MoveON via the online form After Mobility Documents (Erasmus SMS and SMP, SEMP and Double Degree) within one month after the end of the internship. You can only submit the form if it is complete. If you have forgotten your password, you can request a new one in MoveON.
More detailed information on the above documents and on the Erasmus+ Internships Program can be found in the checklist in the downloads.
*The template can be found under the menu item Downloads.
Grants for language courses in preparation for the Erasmus stay, either in Munich, for a language not offered by the TUM Language Centre, or in the host country.
Possibility to participate in intercultural communication training courses offered by the Language Centre.
Support in offering housing from TUM students to international exchange students coming to Munich.
Reimbursement of visa application costs for students and graduates who are not EU citizens.
Grants for students with severe disabilities
Additional funding possible with at least a degree of disability of 30% - retroactive additional funding not possible.
Application to the National Agency of the DAAD via TUM IC.
The required forms are available from TUM IC on request.
Each student can use a maximum of 12 months of Erasmus per period of study (B.A., M.A., PhD). These can be divided into several study and internship periods.
Exception for education / medical / law students: 24 months. Since the graduate internship is formally part of the previous study cycle, applicants must have at least two Erasmus months left in order to be eligible for funding.
Contacts for questions regarding Erasmus+ Internship Mobilities
If you have any questions about the Erasmus+ Internship Mobility (SMP) or your application, there are two contact points at the TUM at your disposal:
The International Center's Erasmus Office can help you with general information about the Erasmus+ program and Erasmus scholarships. The team will also provide you with valuable information on language and intercultural preparation prior to your stay abroad.
The Erasmus departmental coordinators will provide you with information on selection criteria, approval/nomination procedures and, where appropriate, recognition procedures. In addition, the Erasmus departmental coordinators will inform you about further documents required for the nomination
You would like to sublet your apartment or room during your internship abroad? The International Center is always on the lookout for temporary living space for incoming international exchange students and is happy to assist you with the placement.
How do you learn to consciously enter a different environment? What role does one's own cultural identity play? Through the workshop on intercultural communication of TUM Language Center you can optimally prepare for your stay abroad.
Downloads and safety instructions
Are you going to do an internship or write a thesis in Switzerland? The Swiss-European Mobility Programme offers special funding opportunities for this purpose.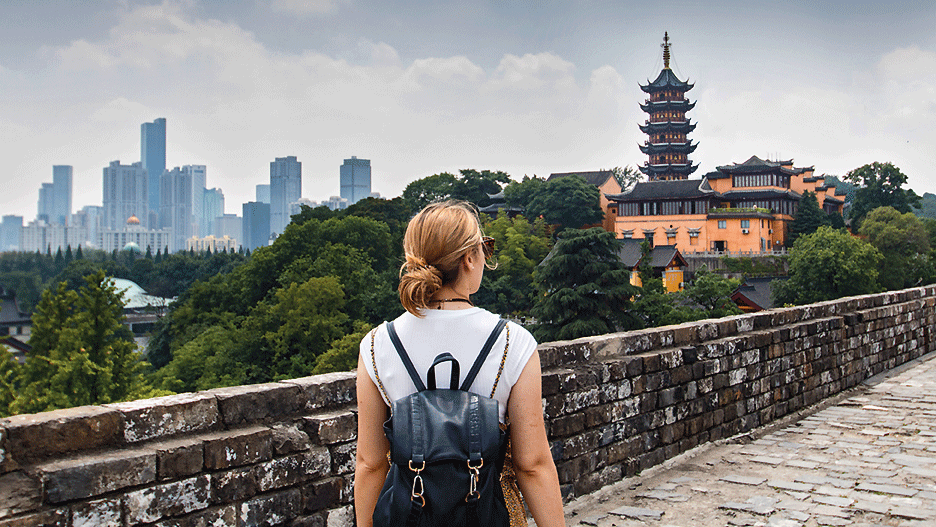 Besides Erasmus+ und SEMP, there are some other possibilities for grants for internships abroad. Learn more here.