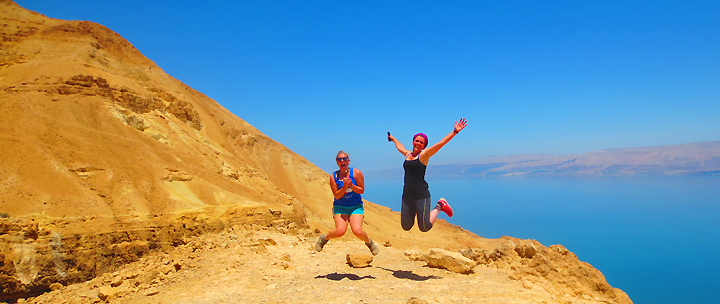 Promoting equity and inclusion through Erasmus+ grants
Thanks to the "international dimension" of the Erasmus+ program, you can now apply for financial support for selected destinations of the TUMexchange program. Since we want to achieve greater equity and inclusion at TUM, these grants are awarded according to personal and socio-economic criteria.
Have you successfully applied for an exchange spot within the TUMexchange program? Does your future host university have an agreement with TUM within the "international" dimension of Erasmus+? Then you can apply for a grant.
How it works
Application for an exchange spot within the TUMexchange program
Invitation to apply for the Erasmus+ grant will be automatically sent after the TUMexchange acceptance
Timely submission of your application documents at the TUM IC
Acceptance or refusal by the TUM IC
Submission of the required Erasmus+ documents at the TUM IC
Application and selection
The invitation to apply for an Erasmus+ grant will be sent by e-mail in January/ February.
The selection focuses on personal and socio-economic factors. These include the cultural and social background of students as well as exceptional circumstances of a family, mental or physical nature.
Applicants will be informed of the outcome of their application in March/ April.
Attention: Unfortunately, we can only award a few scholarships. When choosing your partner university for the TUMexchange application, several criteria should play a role, not just the availabilty of an Erasmus+ grant.
Within the scope of the International Dimension of Erasmus+ grants are available for the following TUMexchange partner universities:
Australia
Israel
Hebrew University of Jerusalem
Tel Aviv University
Technion
Egypt
American University in Cairo (AUC)
Japan
University of Tokyo
Kyoto University
Russia
Bauman Moscow State Technical University
Lomonosov Moscow State University
Peter the Great St. Petersburg Polytechnic University
St. Petersburg State University
Skolkovo Institute of Science and Technology
The following types of funding are available for stays abroad:
Individual support: €650/month (from project 2018 700,-€/month)
Travel cost support varies by country
(Russia: 275,- €; Israel: 360,- €; Australia, Japan: 1.100,-€, from project 2018 on 1.500,-€)
Depending on the available budget it may not be possible to fund all TUMexchange participants (see above).
To dos for the Erasmus grant
The Erasmus+ grant will be released after you have submitted the following documents:
Before departure
Grant Agreement This document will be provided to students via e-mail. The signed original form must be submitted before departure to the TUM IC.
Learning Agreement for studies (Section 1) and annexes. To be sent via e-mail to the TUM IC.
During your stay abroad
Learning Agreement (Section 2). If you would like to make changes to your Learning Agreement please complete section 2 of the form and submit it via e-mail 5 weeks after the beginning your stay.
Confirmation of Stay You must have it signed by your supervisor at the host university before your departure.
After your stay
Confirmation of Stay To be sent via e-mail to the TUM IC.
Transcript of Records (if possible, including your ECTS Credits)
Experience Report
EU Survey for the European Commission. Students will automatically receive their login details from the EU database.
For detailed information about the above-mentioned documents, please consult the checklist which was sent to you.