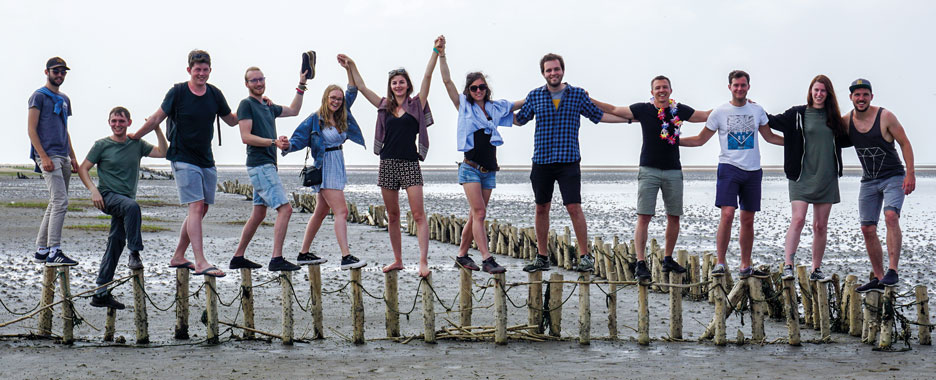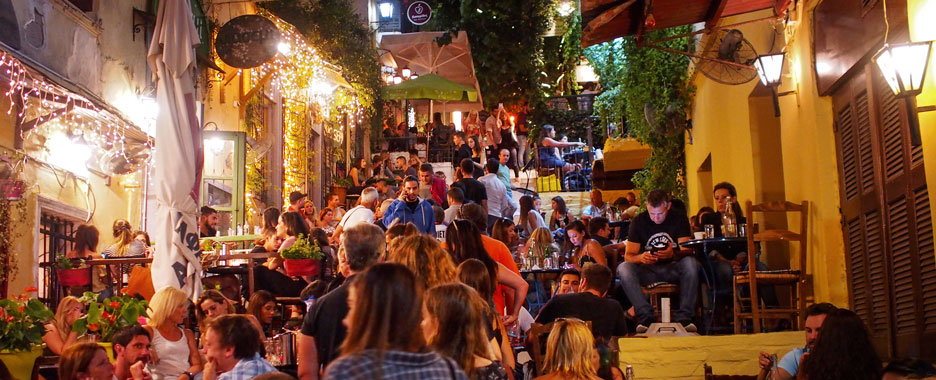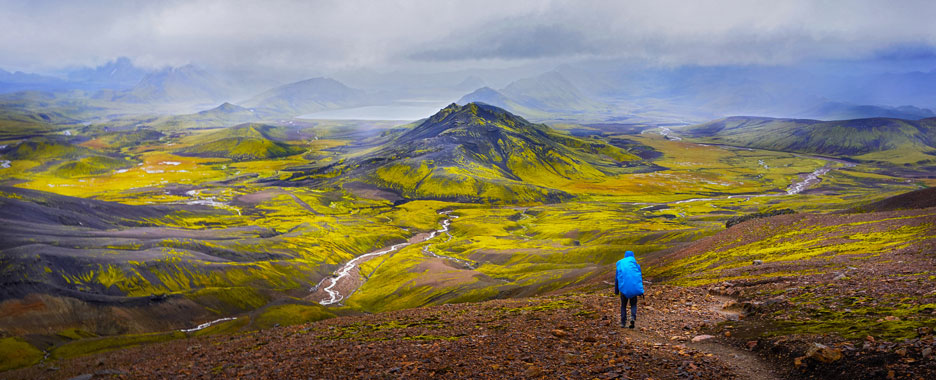 Study abroad within Europe with Erasmus+
Dates and deadlines
Application period for the academic year 2019/20:
Saturday, December 1, 2018, 8 am - Tuesday, January 15, 2019, 12 pm
Would you like to get to know your European neighbors and expand your professional, linguistic and intercultural skills? With the Erasmus+ program, the TUM enables about 1,000 students per year to spend an unforgettable stay abroad in 32 European countries. Take advantage of the benefits of Erasmus+ and gain valuable study experience abroad.
The Erasmus+ program provides financial support and there are no tuition fees at the partner university. The semester abroad will be automatically recorded in your Diploma Suppplement. Academic achievements abroad can be recognized in consultation with your faculty. Find out about further advantages in the index.
How it works
First Consultation with the International Relations Officer in the Faculty
Online Application for MoveONSelection and Nomination by the Faculties
Advertising to the partner university
Submission of documents for the first grant installment
Uploading of documents in MoveON for the second installment
Requirements for participation
Students must meet the following requirements in order to apply for the Erasmus+ Student Mobility Program:
Enrollment in a TUM degree program
Successful completion of the first year of studies
Planned stay of a minimum duration of three months and a maximum duration of twelve months
Sufficient knowledge of the language of instruction in the host country.
Successful completion of at least one semester-accompanying course at the partner university as a prerequisite for the Erasmus+ grant( as of the academic year 2019/20, two semester-accompanying courses must be passed!)
Application
Applications for the academic year 2019/2020 (WS 2019/2020 and SS 2020) are managed with the database MoveON. Please use the form Application for Erasmus+ SMS, Switzerland, Double Degree and Departmental Program.
For registration use only your TUM e-mail address. You can list up to four destination preferences. Please upload the following application documents:
Letter of motivation
CV
Language certificates
Academic records of previous semester
Preliminary study plan* at the host institution
Make sure to hand in your application as soon as possible because we connot exclude technical problems.
Please also note:
You can fill in the online form only once.
Please keep your login data in mind. You will need it again later on.
The application deadline in most departments is January 15, 2019 at noon (except for Medicine). Please contact the Erasmus coordinator of your department to check if this is also applicable for your department and to check whether you need to hand in other additional documents.
Faculties using an additional application system to MoveON are: Faculty of Architecture and School of Management. Please contact these faculties directly for further information.
*Please find all templates in the Downloads section.
To dos for the Erasmus grant
The Erasmus+ grant will be released after you have submitted the following documents:
Before departure
Grant Agreement This document will be provided to students via e-mail. The signed original form must be submitted to the International Center.
Learning Agreement for studies (Section 1) and annexes. Please also read the Guidelines on How to Complete the Learning Agreement.*
OLS language test Invitations to complete the language test will be sent automatically via Mail by the OLS system. In addition, the EU offers free tutor-led online language courses via the OLS platform.
During your stay abroad
Learning Agreement (Section 2). If you would like to make changes to your Learning Agreement please complete section 2 of the form and submit it via e-mail at latest 7 weeks after commencing your stay.
Confirmation of Stay* You must have it signed by your supervisor at the host university before your departure.
After your stay
Confirmation of Stay
Transcript of Records (if possible, including your ECTS Credits)
Experience Report*
EU Survey for the European Commission. Students will automatically receive their login details from the EU database.
OLS online language test Invitations to complete the language test will be sent automatically via Mail by the OLS system.
Alignment Learning Agreement and Transcript of Records*
All documents have to be uploaded in MoveON via the form "After Mobility Documents (Erasmus SMS and SMP, SEMP, Double Degree)". You can only submit the complete filled form. If you have forgotten your password, you can request a new one there
For detailed information about the above-mentioned documents and the Erasmus+ Program, please see the checklist.
*Please find all templates in the Downloads section.
Additional Services
Grants for language courses in preparation for the stay abroad, to be completed either in Munich (for languages not offered by the TUM Language Center) or in the host country.
Opportunity to participate in a training course on intercultural communication, offered by the Language Center.
Support for subletting accommodation from TUM students to international exchange students coming to Munich.
Cost reimbursement for visa applications for non-EU students and graduates
Special funds for handicapped students
Special funds for students with children
Contact persons for questions regarding Erasmus+ SMS
There are two main places to go if you have any questions regarding the Erasmus+ Student Mobility program:
The Erasmus Office of the International Center provides general information about the Erasmus+ program and grants. The team also supports you with valuable information regarding linguistic and intercultural preparation.
Contact person by destination
Susanna March
: Belgium, France, Italy, Luxembourg, Portugal, Switzerland, Spain
Frauke Denniger: Austria, Bulgaria, Cypres, Croatia, Czech Republic, Danmark, Estonia, Finland, Greece, Hungary, Ireland, Iceland, Latvia, Liechtenstein, Lithuania, Macedonia, Malta, Netherlands, Norway, Poland, Romania, Slovakia, Slovenia, Sweden, Turkey, United Kingdom


Please inform yourself in our MoveON Database about our more than 300 Erasmus+ partner universities.
You would like to get information about study abroad of students of TUM and their experiences? Read the reports of fellow students here.